Residences
The University of Saskatchewan offers a variety of housing options for students in our U of S Residences. 
Grad House
Graduate House is the University of Saskatchewan's newest residence, offering housing for graduate students (in post-graduate diploma, masters or Ph.D. programs) or students enrolled in professional programs, such as Medicine, Dentistry or Veterinary Medicine.
McEown Park
The four high-rise buildings that make up McEown Park offer something for students with various needs. Students with families, upper-year single students and couples without children, and other single students will all find a home in one of these buildings.
You do not need to have been admitted to submit your application to live in residence and you are encouraged to apply early.
Living in Saskatoon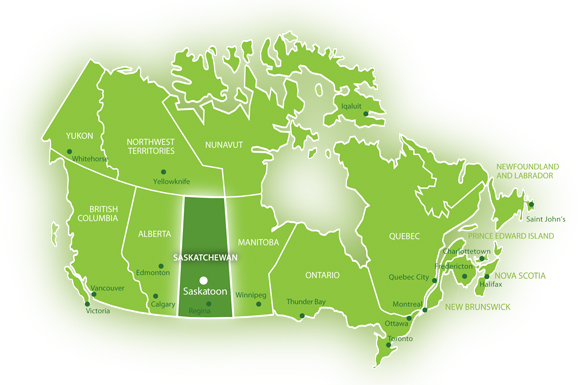 Located on the banks of the picturesque South Saskatchewan River in Saskatoon, Saskatchewan, the U of S is found in the heart of our province's largest city. Saskatoon is known for its high quality of life, modern amenities, welcoming people and sense of community.
Saskatoon Snapshot
Ranked first in Canada for air and water quality by Chatelaine magazine
One of Canada's sunniest cities with more than 2,300 hours of sunshine annually
Four distinct seasons
Average summer temperatures range from 11°C to 30°C (52°F to 86°F)
Average winter temperatures range from -12° to -22°C (10°F to -7.6°F)
Canada's Science City
One of the lowest costs of living among major cities in Canada
A leading centre of culture and learning, Saskatoon is also one of the most socially engaged and most literate cities in Canada.
Saskatchewan Snapshot
One of Canada's strongest economies
World's largest producer and exporter of potash and uranium
With approximately 100,000 lakes, nearly 10% of Saskatchewan's surface area is water
Five million acres of parkland, including two national parks and 35 provincial parks
Culturally diverse and home to numerous acclaimed arts and culture festivals