About
If you have received an offer of conditional admission to a graduate degree program at USask, you can now choose to enroll in Graduate Bridging to meet the English language proficiency requirement.
Graduate Bridging combines English language study with a graduate class, allowing you to finish your advanced English studies while applying your language skills in a real academic setting. 
Advantages of Graduate Bridging
Continual language support from your Bridging instructor
Integration of language and academic content
Experiencing a university class
Knowledge of the graduate student experience and expectations
Opportunities to work with other international graduate students
Direct entry to the College of Graduate and Postdoctoral Studies after successful completion
---
Program
English for Academic Purposes class
In Graduate Bridging, you will study English in a special section of the USask Language Centre's English for Academic Purposes program designed for graduate students. In this class, you will:
focus on language skills,
develop a wider vocabulary,
receive explicit pronunciation help, and
improve grammatical accuracy.
At the same time, you will also be enrolled in GPS 981, and the lectures, textbooks and assignments from this class will be the basis of your English class instruction.
GPS 981: Academic Preparation for International Graduate Students
GPS 981 is designed to prepare international graduate students for the Canadian academic environment. In GPS 981, you will learn techniques for:
improving listening and note-taking skills,
managing your reading loads,
sharpening critical thinking, and
conducting and managing research.
You will also learn about the role of supervisors, professors, and graduate chairs, and will gain practical instruction in academic integrity.
A major benefit of attending GPS 981 is the intensive academic writing instruction you will receive via lecture, assignments, detailed feedback, and one-to-one support.
GPS 981 does not earn program credit; however, it is highly recommended to all incoming international graduate students by both university staff/faculty and past participants.
Entry requirements
To enroll in Graduate Bridging, you must meet the following requirements:
Offer of conditional admission
You must have received an offer of conditional admission from the College of Graduate and Postdoctoral Studies to a USask graduate degree program.


English language proficiency
You must meet one of the following measures of English proficiency:

IELTS 6.0 (minimum 5.5 in all areas)
TOEFL iBT 75 (minimum 17 in all areas)
Duolingo 105 (minimum 100 in all areas)
Successful completion of Level 3 of the Language Centre's English for Academic Purposes program
Placement test at the USask Language Centre
Tuition
The following represents the total tuition for both the English for Academic Purposes class and GPS 981, including learning materials and resources.
Tuition: $2,000 CAD
Students will be assessed additional
student fees
, which are used to fund specific student benefits.
Application process
Please contact the USask Language Centre to learn how to enroll in Graduate Bridging and to inquire about program deadlines.
Contact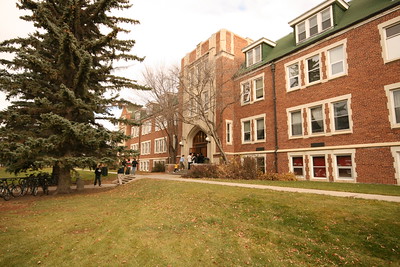 Email: uslc.registration@usask.ca
Phone: (+1) 306-966-4351
University of Saskatchewan Language Centre
232 R.J.D. Williams Building
221 Cumberland Ave. N.
Saskatoon, SK S7N 1M3
Canada